In today's competitive landscape your brand success rises and falls on the quality of your customer's experience, and with the impact of social media, you can't afford to leave your brand's reputation up to chance. The customers demand for better service has seen a constant growth in this era. Every brand wants to ensure same level of experience and quality of service for its customers. To fulfill this objective, the brands use a very powerful tool known as Mystery Shopping.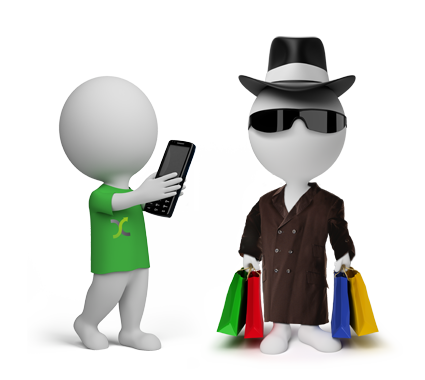 Mystery Shopping is a tool where individuals are trained to observe, experience and evaluate the customer service process of a brand. It allows brands to gain improved customer insight into how the customer service-related functions of their business are performing, and utilize the information gathered as part of performance management and service improvement initiatives.
We, at Oditify, ensure that we get neck deep in brands operations, understand the objective of the exercise and accordingly provide tailor made solutions. We make sure that our auditors (Mystery Shoppers) match the target customer profile, provide them specific trainings to objectively capture their experience. We ensure that our auditor's carryout their instore analysis according to brands requirement. The recorded data is then reported to our central project team, who compiles and analyzes data gathered from different locations to help clients measure and improve their customer experience.
Our work will help brands to –
• Evaluate the entire shopping and customer service experience;
• Evaluate After Sales Service experience for the custome;
• Analyze staff product knowledge;
• Locate potential business Hazards by identifying possible employee fraud, theft, and dishonesty instances;
• Identify non-compliance to brands pricing guidelines;